ASF BELGIUM: MEDICAL AIR CARGO TO FIGHT COVID IN DRC
Published on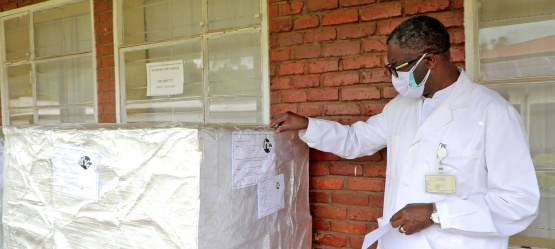 For several years, Dr Mukwege has performed surgery to help women victims of rape in the turmoil of wars in East DRC. He is also leading a crusade against rape being used as a weapon of war. In 2018, its efforts rewarded him the Peace Nobel Prize. He is now coordinating the fight against Covid-19 in South Kivu province.
All ASF-B projects have been interrupted without notice in March due to Covid-19: children accompaniment, aircraft mission with ASF Air Operations Hub ''Orly'' & aerial support to medical NGO in Madagascar.
Within days, ASF-B had leveraged its partnerships, created opportunities and launched new projects, taking an amount of risk commensurate with the extraordinary nature of the Covid-19 crisis.
The Belgian public reacted generously to such endeavours, encouraging ASF-B to go further. ASF-Belgium is now working on the purchase & air freight of 10,000 Covid-19 tests worth € 36,000 for Panzi hospital and the mobilization & air freight of IHP medicines needed to manage Covid-19 symptoms, worth € 108,000, for NGO fighting against Covid-19 with war displaced populations in Burkina Faso. These new initiatives will be co-funded by ASF-France and possibly by other ASFs.