Aviation Sans Frontieres is taking part at the world's biggest airshow in Farnborough, July 16th - 18th
Published on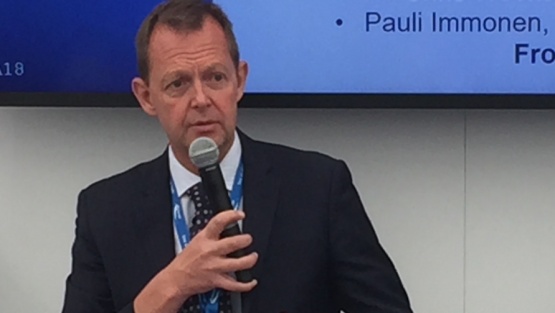 General Secretary Pauli Immonen: We will help the aid comunity by being a humanitairian aviation integrator
For the first time ASF International has taken part of the world's biggest air show in Farnborough, England.
Pauli Immonen, General Secretary joint a discussion panel about "The future of Humanitarian Air Cargo Supplies". He was pointing out:
"That is what ASF stands for: We want to help the aid community to be smart in air transport and being a humanitarian aviation integrator."
ASF's mission is helping aid organizations with their transport needs. The global civil aid world is managed through three pillars, UN Agencies , Red Cross Movement and the NGO family. The third pillar (NGO Family) has no aviation expertise nor aviation service office. We try to fill that role being a centre of competence.
At the conference Pauli Immonen urges the Air community to raise their interest in safety and security matters as well as in Ethics and environmental topics.
ASF is running its own aircraft operations. It offers charter /part charter or single shipment, using free space. ASF will give consultancy in safety and procurement.
As ASF is the only Non Governmental Aid Organization of the world to have an EASA AOC as well as an ECHO FPA it is recognized for charity, and not for profit.