LOG GETS THE "CITIZEN AWARD HEROES OF EVERYDAY LIFE"
Published on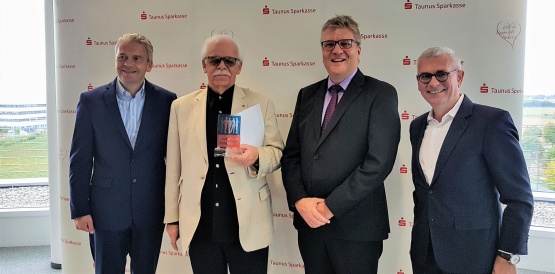 "Our Society would be much poorer if there were no volunteer engagements", said the laudatory speech at LOG – WOH as the charitable aid organization for its many years of service to people in need around the world received the award.
LOG has brought aid worth 130 million and a total volume of 6,000 tons to people in catastrophic region since its founding in 2003. It is located at Frankfurt Airport from which it can deliver fast -and almost everyday– assistance to people in need.
Aviation Sans Frontières's Logistics Hub "Frankfurt" has demonstrated, over the years, a unique capacity to mobilize relief items and means of transportation in order to intervene efficiently at the onset of sudden humanitarian disasters.
Within a few days that followed cyclone IDAI, LOG has successfully put together a relief transport consisting of medical supplies to fight cholera. LOG acted in a similar way for the Bahamas (cyclone DORIAN) with Aviation Without Borders USA